Disclaimer: The primary purpose of this piece is to make you laugh and hopefully relate to an incredibly embarrassing situation. Unfortunately, the story revolves around cancer. Please understand that Birmingham Mom Collective and the author do not wish to make light of the physical, mental, and emotional pain of cancer to those directly or indirectly affected by this serious disease. We extend our deepest sympathies to anyone who has been affected by cancer and we celebrate the cancer survivors. If you think this post may trigger some of the emotional pain associated with cancer, now may not be the best time to read this post. However, if you need a good laugh at someone else's expense, then we invite you to continue reading with a heart ready to be humored.
Wedding Speeches
I got married when I was 22. Less than a month later, I was in the wedding of one of my bridesmaids. At the rehearsal dinner the groom's father stood to announce that it was time to pass the mic around so the wedding party could give their speeches.
SPEECHES?! No one told me I had to give a speech!
I didn't have anything prepared, nor did I particularly want to stand before a crowd and come up with something to say.
It was time to give my speech. I was handed the mic. I introduced myself, butchering my name because it was the first time to say my married name out loud. Then, for whatever reason, I broke out into ugly tears. The kind of crying where your face contorts and seems to freeze, you're choked for words and even sounds, and everyone just stares at you waiting to see what will happen next. Apparently that is the emotion that comes out when I'm put on the spot to ad lib a speech in front of a crowd! I have given eulogies at funerals and held myself together better than I did at this casual rehearsal dinner! All I had to do was talk about how I knew the bride! My college friend Jessica, also a bridesmaid, was standing behind me waiting her turn with the mic. Not being able to handle the embarrassing atmosphere I was creating, she grabbed my arm, the one holding the mic, and deliberately whispered, "Pull it together, Brittany!" as if to say, This is super awkward, make it stop now! I managed to take a big, sobbing breath and finish my speech, if you can call it that. I sat back down in my chair, but I really just wanted to hide under the table. Or run away.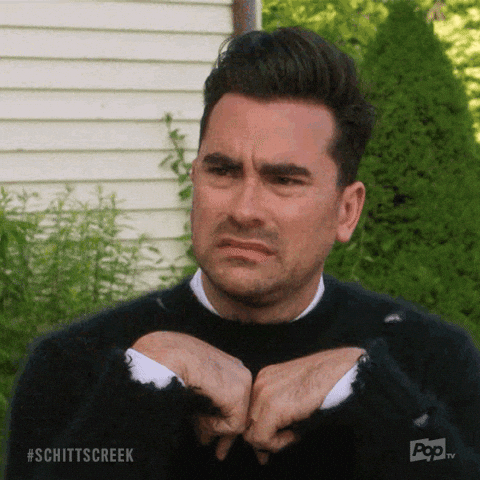 That used to be my most embarrassing story.
Let the following account be considered a source of wisdom for the sleepy mom to carefully choose the texts she sends in the middle of the night.
First, a few items of background knowledge that are necessary. At the time of this story:
1. I was a teacher at a private Christian school.
2. I was on maternity leave with my youngest child.
3. In my contract at this school, among other typical things for a Christian organization, I signed that I would not use profane language.
Here We Go
There was a teacher at our school who was having some abdominal issues that landed her in the hospital for an emergency appendectomy. During surgery, the doctors discovered polyps on her colon. The polyps were removed and sent off for biopsy to ensure this dear teacher did not have colon cancer.
During the surgery and while waiting to hear back from the biopsy, there was a text message thread started among all of the staff at our school. The headmaster (which is the equivalent of a superintendent — just so you know the level of leadership included on these texts), principals, directors, teachers, secretaries, PE coaches, custodians, etc. — if you worked at the school, you were on this thread. The conversation focused on praying for this teacher and updating the staff as we knew more about the situation. Of course, our main prayer was that the biopsy would come back clear of colon cancer.
Within the week, the teacher was healing from her appendectomy and heard some wonderful news that she did not have colon cancer! Our texts full of prayers quickly turned to texts full of praise to God that our prayers had been heard and answered with no colon cancer for our teacher friend!
Well, I say our texts. I should say their texts. Because my text to this thread of praise was, let's say, a different approach.
Trouble on the Plane
In the wee hours of the morning one weekday, I awoke to feed my precious baby girl. As usual, I made sure I had my phone because a) I needed some light and b) I usually took this time to do what every other mom does — see what very important things are going on in the Facebook world at 3:00 a.m. I scrolled and ran across this hilarious article. Basically, a passenger on a plane repeatedly smells horrid flatulence and writes a note on a napkin to the stewardess requesting an announcement over the PA system that "whoever is farting in the area of rows 10 to 12 should see a doctor because they might have a** cancer."
I'm not sure he was genuinely concerned about a fellow passenger having a** cancer so much as he desperately wanted to be able to breathe again in the confined cabin.
Just imagine the obvious smell circulating the cabin, the whispers and comments that ensued, the stewardess receiving this bold note on a napkin, and the poor person that must have been incredibly uncomfortable on a plane with stomach issues (I've been there!). This article is humorous, sure, but nothing like it was at 3:00 a.m. that night. I found it so funny that I knew I had to send it to my friends. I copied the link and mindlessly went to my text messages and found the top conversation. There are four other teacher friends that I regularly talk to in a group text and our thread is always at or near the top of my messages. I pasted the link in the group with a lot of laughing emojis (more than the standard of three because my level of laughter was worthy of more than just the standard) and hit send!
Oops!
Not even a full second later I realized my royal mistake.
Yep. You guessed it.
I sent that link to the wrong group. And not just any wrong group. I sent it to the group where the conversation had been lots of praise and thankfulness over the teacher who found out she did not have colon cancer.
"Praise God!"
"I'm so thankful!"
"So happy to hear!"
"Such good news!"
Then there's my completely inconsiderate response —
"Flight Attendant Receives 'Help Me' Note Regarding Passenger on Plane Who May Have A** Cancer" accompanied by A LOT of laughing emojis.
My first and only thought, after feelings of complete humiliation and helplessness of undoing my mistake, was I'm going to lose my job! I just sent a link with a cuss word to my headmaster!
All I could think about was my job and that contract I had signed. I immediately apologized to the entire school staff in that thread and told them it was a mistake to send it to them, blaming it on a 3:00 a.m. feeding. Of course, I could not tell them I meant to send it to the small group of teachers because they all taught with me and all signed the same contract I had signed! I couldn't rat them out (like I'm doing now!). Basically, if you want to boil it down, I cussed then lied to my headmaster and principal. I could hear Trump telling me, "YOU'RE FIRED!"
I then sent a private message to the teacher and apologized for my seemingly inconsiderate response but explained that I was truly thankful that she did not have colon cancer. She laughed with me and extended so much undeserved grace toward me.
I eagerly waited for my husband to wake up so I could tell him what I had done. I needed a friend to stoop to my low, low level and bring me back up again. I knew he would have the grace-filled response I needed in my humiliation.
As soon as he began to stir, I immediately told him my embarrassment.
"I'm going to lose my job! I just broke my contract! I used a cuss word in the presence of my ENTIRE school and found it funny!"
And his response?
"You did WHAT?!"
Then as if he had to make it plain, spell it out for me —
"Brittany . . . you just sent a link poking fun at a** cancer to a person who thought she may have a** cancer!!! I think using a cuss word is the LEAST of your worries!"
I DID WHAT?! Somehow the irony was lost on me. How had I not realized my greater mistake?
Pond Scum
I suddenly resonated with Julia Roberts in My Best Friend's Wedding as she confesses that she tried to ruin her best friend's wedding. "I'm pond scum. Well, lower actually. I'm the fungus that feeds on pond scum."
And her best friend says, "Lower. The pus that infects the mucus that cruds up the fungus that feeds on the pond scum."
That's me! Much worse than pond scum. Thankfully, I had some very forgiving co-workers, ones that even found humor with me at a completely inappropriate time. And I didn't lose my job for cussing! And no one knew I was lying! Well, until now . . .
Moral of the Story
Honestly, Moms, what we might say or do at a 3:00 a.m. feeding should not be held against us, right? We are sleep deprived, and not just that, also trying to care for another human being who can do absolutely nothing for him/herself.
But, take it from me, sleepy Mommas, think twice before hitting send at 3:00 a.m.!